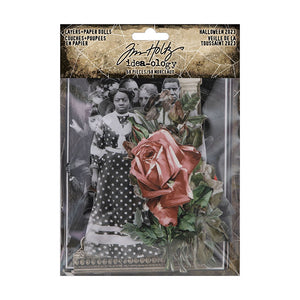 Ideaology Layers+ Paper Dolls
Infuse your next project with a dose of personality using the Tim Holtz Layers and Paper Dolls, Halloween pack. This diverse 68 piece collection features an eclectic cast of characters, including solos, groups, and captivating portraits. With these salvaged elements at your disposal, you have the creative freedom to arrange and combine them in various configurations, adding depth and visual interest to your work. Unleash your imagination and let these intriguing layers breathe life into your artistic endeavors.
Element range in size from 3 to 5 inches in height.